Your business on the iNautique mobile application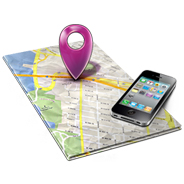 Benefit from the services network of the QMA by registering your business on the iNautique mobile application. Whether you're a restaurant, an accommodation, a grocery store, a touristic activity or a leisure activity, iNautique will showcase your business, allowing it to be easily accessible by nautical amateurs from Quebec.
Three plans for all your needs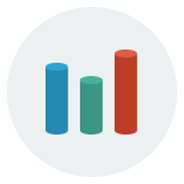 Plans tailored to all business sizes!
The iNautique application offers three distinct visibility plans, from provincial visibility to local and regional visibility. Allowing you to choose which plan best suits your needs. All plans include a complete visibility in the search results by name, criterion and proximity.
Help your clients find your business

starting from 75$
The iNautique mobile application is free for all iOS and Android mobile phone users. It offers unrivaled visibility within the leisure boaters community and the nautical industry in Quebec. To mark the launch of this new application, the QMA is happy to offer you a launch price of 75$ for the first year. Thanks to this subscription, your business will be part of a new ecosystem of services and other exclusive offers.
Subscribe today and benefit from this promotional rate!